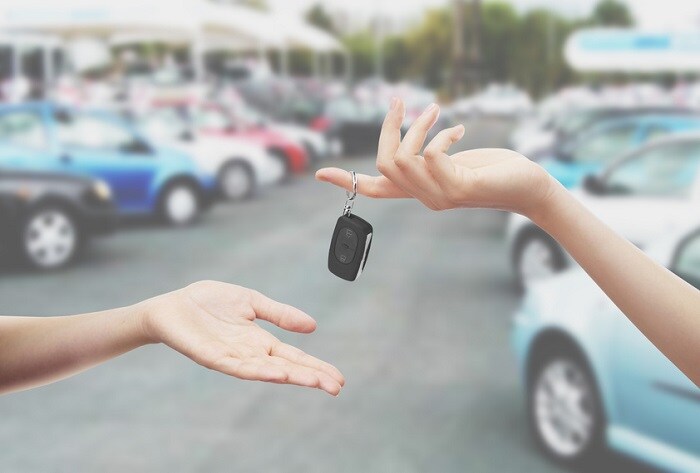 It's so easy to find a new vehicle at Hiley Volkswagen, or any Volkswagen dealership, if you've got enough in your bank account to cover the cost. But unfortunately, a lot of us don't have unlimited breathing room in our wallets, so Hiley Volkswagen always makes sure to keep a wide selection of pre-owned Volkswagen cars and other quality brands available for our customers. So today, we want to show you some of the best deals we have for shoppers on a budget.
You might not be able to find some of the newest model years or the lowest mileages in the used category, but we're confident that you can find vehicles made as recent as 2018. But usually about 3-5 years old vehicles can offer shoppers the best deals. You'd be hard pressed to find a Volkswagen SUV for cheap (they're luxury German automobiles, after all), but vehicles like a 2016 Volkswagen Tiguan can be found at decent prices, and still come loaded with features, like Bluetooth® connectivity, 5-inch LCD screen, and a four-cylinder, 200-horsepower engine to provide the power you need to get through your day.
But if you're looking for something a bit lower to the ground, your options open up quite a bit. For instance, the iconic 2016 Volkswagen Beetle or 2016 Volkswagen Jetta can be found in a range of years and trim levels on our pre-owned lots. For instance, the 2016 Volkswagen Jetta can be found in many different trim levels, including the captivating Sport trim, with a turbocharged I4 1.8-liter engine capable of running 170 horsepower and 184 lb-ft of torque. It's sport-level performance at a budget level - what's not to love?
So get to Hiley Volkswagen today to discover the benefits of shopping for Volkswagen quality on a budget. We're going to show you just how much you can do with your money, and how happy you can be with the outcome.